PHP Scripts, Tutorials and Code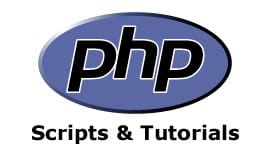 Welcome to the PHP developers section of
Web Development Blog
. You'll find many of my popular PHP classes and scripts here as well as free support for using them on your own websites or applications. You'll also find an active community of developers sharing ideas and discussing each of the PHP classes, PHP scripts, login scripts and PHP forms. There's also PHP tutorials,
PHP snippets
and script reviews. 
I invite you to join the conversation as we all work together to build stronger and better sites for ourselves and our clients. As always, your feedback and suggestions are welcome and greatly appreciated.
Latest blog posts related to PHP Scripts
Receiving email messages via your website or web application is an important feature and often the only way to get in contact with your customers. If you look back, how often have you got an email message...
Elasticsearch is an open-source full-text search engine which allows you to store and search data in real time. You can search for phrases as well and it will give you the results within seconds depending...
Like most of you I use MailChimp to publish newsletters and for the management of my mailing list. If the number of subscribers becomes bigger it's often better (cheaper) to use a WordPress plugin like...
Each beginning (and more advanced) PHP coder will fail because of errors while writing PHP code. This post will teach you some simple things about how you can find those errors in your PHP script. By...
For the most of the web developer which are using the function preg_match, is the function preg_match_all a smaller advantage, but for all others it's maybe hard to understand. The biggest difference...
This is my favorite PHP download script. I've used a different more simple method until a client wanted to be able to allow their site visitors to download a large file from a password protected directory....
PHP Scripts and Classes
This are my (older) PHP classes I've written for my website on finalwebsites.com:
Upload photos and other files with this easy to use and free PHP upload class script. Several example scripts are included.
PHP class handles multiple attachment e-mails using html and the mime mail standard
Easy to use PHP class to protect pages and register new users
Check domain names for different TLD's against a whois database
Easy to use system to track users and visitor statistics
This universal shopping cart script is powered by MySQL and works with external customer and product data.
PHP form field validation for string, date, URL and number values
Use this PHP class to execute your MySQL recordset and create some page navigation links extremely easy.
Import template data from the TemplaterMonster XML API into your MySQL database