Google Analytics & Other Free Google Webmaster Tools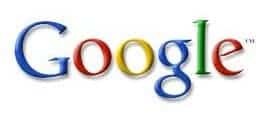 Did you know that many of the most powerful webmaster tools are free? Google Analytics, Google Apps and other tools for webmasters (Gmail, Google Maps, Custom Search etc.) are some of the most powerful information resources for any webmaster and they are all absolutely free. I use them for both my own sites and my client's websites. Even if you don't use any other Google service, I suggest that you use Google Analytics on every website to receive information about how Google sees their website as well as how it is performing.
Latest blog posts related to Google Services
Working in the cloud is not only a marketing term, it's about how to work with your e-mail, calendar, contact list and documents online on all your devices, all over the world. Google, through their Google...
Since there are more than 500 million users at Facebook, that social network is the place to be meet most your friends. The last years the whole Internet is becoming more social and most new or existing...
After your websites getting more pages and links, the chance that a visitor will follow a broken link to your site exists. If a visitor is trying to access a page on your site, your 404 error page should...
I'm using Google Apps as my primary e-mail service for almost 4 years now and I must say the product has grown a lot within the last 2 years. A year ago I got my first cell phone powered by windows mobile...
These days I needed an online tool to create a customer survey. Google Docs has a form feature which I tried this time and I was very surprised how easy and powerful this function is. Using Google forms,...
There are several tutorials on the Internet on how-to integrate the Google Custom search in your website, but the results are not very attractive. The older iframe version doesn't fit perfectly in most...
Best Google Services
Google Webmaster Central
Check crawler information, search queries, links to your website and many more. A service every website owner should use!
Google Code
Use the Google API systems and other poweful tools. Great documentation and working demos.
Blog: Google Webmaster Central