Building Websites with WordPress and SEO in Mind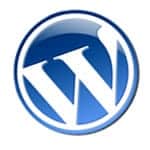 If we talk about building websites, using WordPress is perhaps the fastest and easiest way to get content online fast. There are numerous WordPress plugins to choose from along with great themes and widgets for WordPress. SEO plugins and widgets that add meta tags and site maps help to get new sites indexed fast, something that everyone who is building websites wants to see. I am a big fan of WordPress and have attended several WordCamp conventions. On the Web Development Blog as well as on FinalWebsites.com, I share information about using WordPress to build websites, how to customize WordPress Templates and WordPress SEO. This is also where I share several bbPress plugins to include a forum on your WordPress site and tips for bbPress SEO.
Latest blog posts related to WordPress Development
Like most of you I use MailChimp to publish newsletters and for the management of my mailing list. If the number of subscribers becomes bigger it's often better (cheaper) to use a WordPress plugin like...
Today is the first in what will hopefully be a series of reviews of some of the popular professional WordPress themes that have caught Olaf's attention. Neither of us are being compensated for these reviews...
There was a time that Akismet was the go-to weapon against comment spam on WordPress sites. Unfortunately, we don't think it has kept up with the threats that web developers face, it makes mistakes and...
Our last article about the Meteor slides plugin was about how to use the plugin for your WordPress website and doesn't require any programming skills. My article today is about building a WordPress image...
Image sliders seem to be the cool "in" thing that everyone wants. They're splashy, flashy and do make a big visual impact. However, all that splash and flash often comes with the costs of a slower...
Several years ago Olaf taught you how to change Wordpress category pages into a landing page. Back then, it was more complicated and required editing a number of files. Thankfully, WordPress and a pair...
WordPress Plugins
Google XML Sitemaps
This plugin will generate a XML sitemap which will help search engines like Google to index index your blog. Using the plugin settings it's possible to decide which part of your WordPress site is inluded or not.
MailChimp Subscription Plus
Increase the count of new subscribers for your blog or website by using MailChimp and some professional subscription form.
Ajax Contact Form
An easy to use Ajax contact form with (optional) advanced email address validation provided by Mailgun.
Check my favorite WordPress plugins on my profile page at wordpress.org
WordPress News Feed