Internet Marketing Ideas & Strategies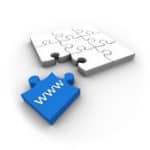 Designing a great website and filling it with lots of unique and interesting content is only the first step in a continuous process known as Internet Marketing. Web marketing strategies come and go. Some prove effective over the long-term and others are viable only until Google decides that their search algorithm is being exploited in some way. 
I've tried quite a few different Internet advertising strategies for my own sites and those of my clients. I've found that the most consistent strategy to increase website traffic is a combination of search engine optimization and paid advertising with an email newsletter.  Effectively leveraging social media  can also lead to big increases in traffic and revenue. There are numerous social media networks (Facebook, Twitter, Pinterest, and Instagram being the biggies), applications and techniques that are helpful for becoming a strong authority in the social Internet world. 
My goal here on Web Development Blog is to have an honest conversation about what works and what doesn't, where I've achieved a reasonable return on my investment and the latest new ideas and strategies being explored by Internet marketeers.
Latest blog posts related to Internet Marketing
Why should you hide the affiliate links on your website? Since the Google Panda update becomes this question (again) a "hot" subject for many website owners. Google has mentioned several times that affiliate...
After my last post here on the Web Development Blog, Olaf and I began talking about RSS feeds and content thieves. Auto-blogging software and other tools make it easier than ever to "borrow" other people's...
If you're a webmaster or a website owner, this article is for you: These 10 tips can help you to build better and more successful websites. We suggest to hire a web developer if you can't write the HTML...
Since there are more than 500 million users at Facebook, that social network is the place to be meet most your friends. The last years the whole Internet is becoming more social and most new or existing...
If you search Google for E-mail marketing software you will find a lot of services and I'm sure a lot of them have great features and are worth the money. The pricing for 1000 mail messages is often very...
If you need to promote your corporate website, you will find out that this is not an easy job. Self-promotion via forums or blog comments is often eliminated as SPAM and many website owners doesn't like...
Great Internet Marketing Services
iContact E-mail Marketing
iContact's proven and industry-leading email marketing software empowers businesses to engage, educate and retain customers, targeted prospects and website visitors.
Commission Junction Affiliate Marketing
Drive quality results and extend your reach by partnering with affiliate marketing's most productive network of publishers.
Posts from the Econsultancy blog