Tips for Running Your Internet Business
Articles on eCommerce, Payment Processing and Shopping Cart Software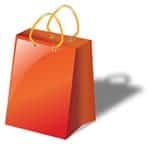 When it comes to running an Internet business, two of the biggest decisions that business owners must make is how they want to handle credit card processing and which ecommerce software to use. I've worked with a number of clients helping them to make these decisions as well as build and/or implement their credit card processing and eCommerce software. My Internet business and eCommerce related articles are designed to help you make informed decisions about product display, payment processing and building your online business.
Latest blog posts related to eCommerce Solutions
If you offer a contact form or email address on your website you have to spend some extra time to answer these messages. A time consuming job if your website has a lot of traffic or if your visitors (customers)...
During the last years the number of new web shops has raised sky high. With the free open-source shopping cart solutions, a beginning merchant is able to start an online business without spending a lot...
If you're looking for a trustful online payment solution, you will always notice PayPal as a well known payment platform. PayPal is a full featured payment solution provider for the (paying) user and...
As a web shop owner you like to make your shop as popular and successful as possible. If you like to take your business to the next level, you should take a look at the Google Commerce Search. This hosted...
There are several PHP scripts and classes to process PayPal payments using their native IPN (Internet payment notification) feature. Because the whole process is based on the data you need to send via...
If you plan to sell physical products, digital products or even a large number of services from your website, you might be considering setting up a shopping cart. Many large eTailers offer checkout solutions...
eCommerce Applications and Resources
Create your online store with Wix
Build your web shop using the Wix website builder. Choose a template, add your products & categories and click Publish to get your site live.
Magento Templates by Shopping Cart templates
Magento Commerce is the eCommerce software platform for growth and has a modular architecture and is the solution for most Web shops. Find the perfect look for your new eCommerce website with a Magento template from Shopping Cart Templates.
News from E-Commerce Times