Running an osCommerce website
Every day, people are trading the hassles of bumper to bumper traffic and long checkout lines at their local strip-malls and corner discount stores for the nearly zero-effort conveniences of shopping online. Why wouldn't they? Online shopping offers anybody with a credit card access to anything and everything under the sun; people can pick and choose their wares from a variety of vendors. Online "window shopping" has become a huge pastime; allowing the casual shopper to stroll down the virtual sidewalk of the WWW and by hitting a few buttons have the objects of their desire shipped straight to their front door without so much as setting a foot outside of theirs. Because online retailing is continually growing in popularity, maybe it's your time to cash in on this multi-billion industry by setting up your own osCommerce website.
osCommerce – popular shopping cart software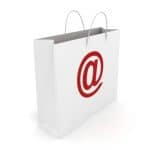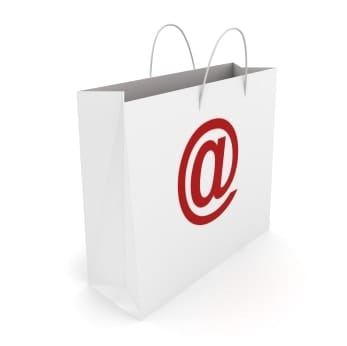 osCommerce is a free and popular full-scale shopping cart solution for internet business owners. Being part of the open-source community, the development of osCommerce templates and modules is backed by a user base of 150,000 strong which includes tens of thousands of internet business owners who actively use the osCommerce shopping cart software for their own internet businesses.
Because of the ever-growing support of the open source community, it is pretty easy to find osCommerce templates, also called "themes" or "skins" and a number of osCommerce modules, also called "add-ons"; offering the community of users the ability to customize and otherwise differentiate their osCommerce website from the thousands already online.
The software mogul's website itself houses and distributes over 4,000 "contributions", as they are called; consisting of many free osCommerce templates at present and thousands of modules, offering osCommerce website owners the ability to custom tailor their internet business to their own specific needs. With just a bit of digging, you can find other websites that will allow you to grab your own customized osCommerce templates and advanced osCommerce modules for nominal fees.
Easy to setup shopping cart software
Straight out of the box, osCommerce is designed to be a user friendly, plug and play e-commerce solution. Being easy to setup and simple to maintain, even website owners with little technical know-how can take advantage of the multitude of features that abound with osCommerce; templates and modules let any website owner take things further and customize their osCommerce theme or functionality to help their osCommerce website to stand out from the crowd.
Setting up osCommerce
Setting up osCommerce for the first time on your website is simple and straightforward; any website owner familiar with using FTP software can have osCommerce setup on their website within 5 minutes. In addition to ease of setup, osCommerce is nearly platform-independent; in laymen's terms this means that pretty much any paid web-hosting solution available today will be able to handle running osCommerce, obviously a significant consideration when you're looking for a shopping cart software to handle your internet business.
Making your osCommerce website unique
As this shopping cart software is popular, there are literally tens of thousands of osCommerce websites online; taking a little bit of initiative, such as purchasing a unique osCommerce template, you can differentiate your webshop from those that are already online.
osCommerce templates
There are many free osCommerce templates available online. From the 100 or so available directly from the osCommerce website to scattered websites that offer a quasi-unique version of the default template, you are sure to find a number of osCommerce templates that are both presentable and effective for your intentions. However, many internet business owners find it better to invest in a paid osCommerce template; usually these professionally designed templates can be obtained for a minimal investment, and typically well worth it because, in most cases, there will be relatively few other osCommerce store owners using the exact same template.
osCommerce modules
Modules are the heart and soul of any osCommerce website. While the default setup of the shopping cart software is by design feature-rich, modules can improve functionality and offer a variety of features to improve the overall effectiveness, and efficiency, of your osCommerce website.
A couple of the most popular osCommerce modules:
Search Engine Friendly URL's module
By default, osCommerce website URL's are not search engine friendly. By utilizing this module, you can help with your websites keyword targeting; thus increasing your chances of being found in the search engines.
Easy Populate module
If you have a catalog of hundreds of products to add to your osCommerce website, it could take you days or even weeks to add each product manually. By using the easy populate module, you are cutting out countless hours that it would normally take to add products using the web interface.
Google Adsense module
Many internet business owners look for ways to monetize their online stores beyond simply selling products or services; adding Google Adsense ads to their online storefront is one way to do this. The Google Adsense module for osCommerce is a simple solution that will help the non-technical online store owners to monetize their osCommerce storefront without having to edit the osCommerce templates code.
osCommerce is the popular, and free, shopping cart software that can help internet business owners to run their own online storefront. By taking advantage of the numerous websites that offer customized osCommerce templates and osCommerce modules available today, you will undoubtedly find that running an osCommerce website is not only fun, it can be immensely profitable as well.
Published in: eCommerce Solutions