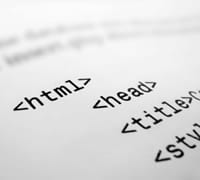 Welcome to The Web Development Blog where I share my ideas on working with WordPress, Ubuntu, PHP and a lot of other "geeky" stuff.
I'm Olaf Lederer and most of the tutorials and code that I share are used in my own projects. Through the years, I have received so much support and guidance from other webmasters that I started the Web Development Blog to in turn help others. As part of my 'day job', I am continually researching SEO, web hosting and tech stuff. I'll share my views on web hosting issues, various online services and other assorted web programming topics.
From time to time, I'll invite some of my friends to guest post and as always, everyone is welcome to join the discussion.
Latest Blog Posts and Articles
I have found one of the best places to find pictures to use on my websites is Flickr. They make it fairly easy to automatically embed Flickr photos onto your website using the Flickr photo search. This Flickr API tutorial will show you how to use the Flickr API to retrieve and display Flickr photos […]

Add a MailChimp subscribe feature to your contact form
MailChimp is a great email marketing service provider with an easy to use control panel and features...

How to build a WordPress image slider
Our last article about the Meteor slides plugin was about how to use the plugin for your WordPress...

Meteor Slides – Simple Slider Plugin
Image sliders seem to be the cool "in" thing that everyone wants. They're splashy, flashy and...

5 Steps to turn WordPress category pages into a landing page
Several years ago Olaf taught you how to change WordPress category pages into a landing page. Back then,...