I remember me the time that using social media for website promotion means to submit your blog or article to services like StumbleUpon, DIGG and del.icio.us. Many people posted their articles to so much sites that the promotion was often more work than the writing an article. I you wanted to have a lot of traffic from a social media site, you needed a lot of votes to reach the front page of a service. To get the most important "initial" votes sharing those social link with friends or network was more than important.
These days the idea of social media is not changed, but we have much more fancy tools to share our articles. The most important factor for a big success is the number of members in your social network. If you network is to small you can share whatever you want, no one will notice your activities.
Quality above quantity
To build a social network with members related to your blogs or maybe services and products you offer on your website, follow the following rules:
Be selective with your friends, don't send requests to everyone and don't accept any friendship request. Connect with friends where the profile is complete and where you can see enough activity. Don't connect to people with non related interests.
Build your network slowly. It makes no sense to invest all your time in building the network. Sharing your experience, thoughts and links is important too.
Don't join too much social network sites. Start with the biggest sites like Twitter, Facebook and maybe MySpace. Select social sites where you find enough people interested in the same topic you do.
Don't forget the day has only 24 hours.
You need to be an "interesting" person or other network member will not request you as a friend. Take care that your profile is active and has a lot interesting comments and links.
In this this article we don't want to explain how great Twitter or facebook is, but we want to showcase some great services which have very nice features and are great time saver.
No Blog without RSS

If your site is a blog you need subscriber! Burn your RSS feed with feedburner to get an idea how many subscriber you. Note each new feed URL is a new start, you don't loose your subscribers if you create a new one but you should inform your reader. Create a redirect to the new URL. After you get your first stats from feedburner you will notice that a lot of your readership is using the Google Reader to read your blogs. Google Reader has a lot of features to share content in your network: A user can comment articles share them with other readers and you can send links to other social sites like facebook or Twitter. In the current Reader it's not easy to make friends, but you can use this tool for your own subscriptions. If your shared articles are interesting enough you will get "Follower" very soon. Use also the Bookmarklet from Google reader to share new stories in Google Reader.
Share you blog comments within your network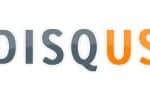 There are many blogs offering the possibility to authorize with Facebook Connect. Use this option, most blogs doesn't provide direct links for the URL entered with each comment, so it's more effective better to share your comment on your facebook's wall. Other people will visit your facebook profile if they like your comments and maybe the will ask your to become a friend. Another great comment service is Disqus, a comment platform and community.
Disqus Pofile – As a Disqus profile member, each posted comment is stored on your profile page. People can reach your profile with each comment you have posted by a Disqus comment form used by the blog owner. This way people can read all your other comments and if they like your writings the will subscribe.
Disqus Comments – If you install the Disqus comment tool on your own blog, people people get connected with your blog with every comments they posted. This could be another source for traffic. A single comment on your blog from one "popular" Disqus member might have a reach to thousands of other Disqus members. All comments are stored in your own blog database as well.
Share interesting articles in your network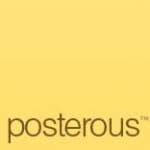 In the RSS part we talked already about sharing content using the Google Reader. If you like to use a tool that makes your shared content more interactive, you should try Posterous. According the developer of this "light blog service" is the service very powerful because a member is able to send very advanced blog posts by email. Sending an email is the way how you join! I like Posterous because I'm able to share my comment about existing articles and blogs via Google Reader and using their Bookmarklet. I'm able to "autopost" my comment to facebook, twitter and many more networks. There are many more features like: Use your own domain, tagging, comments, custom themes, statistics and much more. If you visit the Posterous site it looks like a blog site, but as the owner has much more functions.
Spread the word on Twitter
If you like to get your article mentioned on twitter you need some tool to keep it on top at twitter. Because your network members getting so much tweets on their twitter list it's almost impossible to reach them with your new article. The solution is Tweetmeme, a link community which looks like Digg, but has more the function to repost a tweet by other twitter members. The rankings on their homepage are a welcome additional feature. If you write blogs, use their Plugin or button even for your older posts. Just imagine to get new traffic for older articles! A reTweet is not like a duplication on digg.com but more like an update.
While using all these social media services and communities it's important to keep your social media sites unique. Don't post the same article or link twice or more. If you discover somthing interesting, think about how to share it. If you have the time post/comment it on posterous otherwise share the link on twitter, facebook or Google reader. To reach new follower or friends, you should add a feed of latest tweets or shared items to your blog or website. As always, build an online personality and don't spam.