Increasing Site Traffic Through PPC & SEO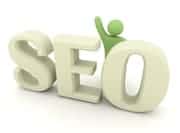 PPC advertising or pay-per-click advertising can be a great way to attract more visitors to your site. But, relying solely upon paid advertising to generate traffic can be expensive. I've found the best approach is to use a combination of PPC advertising and search engine optimization. The good news is that many of the same tools and services that you use for PPC advertising can also help you with search engine optimization.
Through the use of those tools, keyword analysis can help you with on-site optimization of your pages including your page headers and titles. The articles in this category include my tips for optimizing your site, effective use of PPC advertising and getting the best results from the available keyword tools.
Latest blog posts related to Search Engine Optimization
Since Google Panda and several Google Penguin updates, SEO or search engine optimization has become a new kind of game. Or maybe not? You will find these days a lot tweets about content marketing or other...
Publishing or installing a website is for many webmaster a routine job and smaller sites are often online within minutes. That's the theory, but there are a lot of mistakes you can do. Sure many of them...
Last week I visited the Search Marketing Thursday, a small and interesting meeting here in the Netherlands. A presentation about the Google Panda update led me to think about the PHP forum at finalwebsites.com....
Google's Panda update rolled out in the US in early February and globally in April. There has been some major shifts in the search engine's rankings and virtually every website has been impacted by the...
It's not a SEO secret, inner links to / from strong category pages will help your site to rank higher in Google. Sad enough that WordPress doesn't provide a lot of functionality for these important sections...
If you need to promote your corporate website, you will find out that this is not an easy job. Self-promotion via forums or blog comments is often eliminated as SPAM and many website owners doesn't like...
SEO Tips for your website
You should do some search engine optimization for every website or web page you create, the following actions should be done for all of them:
Analyse the keywords you want to use in you webpage or article. There are so many keyword phrases with decent traffic and less competition. Use them while writing the website's content. How-to analyse your keywords? Look for keywords with enough traffic using the Google Adwords Keyword Tool and analyse the competition in your (local) Google search engine using the following search pattern: intitle:"you keyword" inurl:"your keyword".
Use the best keywords in your page title and in your header elements. Use a unique title for your H1 element on each page. Many (free) website templates using the H1 element for the website name, you need to change that. The H1 element should have the title of the current page.
Spend some time on the META description for all pages you like see in the Google search results. The description should describe the page content and if the this text is well written, more people will click on the search result. Check the Google webmaster tools for information about which search keywords have a lot of clicks and which have not.
Categorize your content, if your website is new it might be possible to link all pages from your homepage. Better is to have a few categories from the beginning, let's start with your products or services. In this case is "Products" a first category which needs unique content and this page has links to the products and maybe some sub-categories. Try to use unique keywords for the category pages as well.