PHP Scripts, Tutorials and Code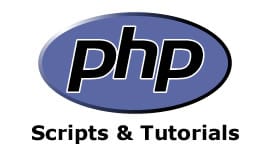 FinalWebsites.com is where I share many popular PHP classes and scripts and support them through our active forum. Here on the Web Development Blog, I further discuss each PHP script, login script and PHP form and provide additional PHP tutorials, PHP snippets and script reviews. Ready to use examples are available both here and at Final Websites and all of the code presented may be used for your own website or application. Your feedback and suggestions are greatly appreciated and please feel free to contribute your own solutions either here or in the forum.
Latest blog posts related to PHP Scripts
There are several cases for a web application where a dynamic PDF file is a great solution for your digital documents. Think about order documents in your eCommerce application, coupons for your marketing...
In a previous article that I posted on finalwebsites.com, I explained how to redirect visitors by country of origin using maxMind's GeoIP database (more information below). The tutorial today is about...
If you run a web application like Wordpress you should know that a many database transactions creating an overhead on your database tables. This overhead will slow down the database server because more...
Most web servers are able to handle "normal" traffic and there are plenty of websites which doesn't have so much traffic. So maybe you ask yourself: Why should you cache your PHP powered website? The...
It's not a SEO secret, inner links to / from strong category pages will help your site to rank higher in Google. Sad enough that WordPress doesn't provide a lot of functionality for these important sections...
Many web applications output documents like invoices, contracts or just web pages in the PDF format. There are a few PHP classes which can be used for creating PDF files online, one of them is TCPDF....
Selected PHP Resources
PHPMailer is popular PHP class which is used to send e-mail by applications like WordPress and many others. You will find several PHPMailer tutorials here on the Web Development Blog. The class script is very easy to understand and the functions are flexible and powerful. A PHP script I'm using for every project!
PHP Scripts and Classes @finalwebsites.com
Check the tutorials and the forum for more PHP code examples.
The PHP Manual
A must read for every PHP developer!