Online Advertising Strategies for Increasing Website Traffic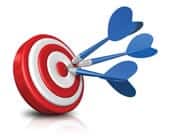 I've tried quite a few different Internet advertising strategies for my own sites and those of my clients. For the most part, using a combination of search engine optimization, paid advertising and offering an email newsletter work best for building web traffic.
I am constantly experimenting with different publisher networks, keyword targeting strategies and revenue-generating ideas. The articles in this category are written to share my experiences, both good and bad, and will hopefully help you to develop an effective online advertising strategy for your own website.
If you would like to share your own Internet advertising tips, please post them in the comments of the appropriate post.
Latest blog posts related to Online Advertising
In a previous article that I posted on finalwebsites.com, I explained how to redirect visitors by country of origin using maxMind's GeoIP database (more information below). The tutorial today is about...
Why should you hide the affiliate links on your website? Since the Google Panda update becomes this question (again) a "hot" subject for many website owners. Google has mentioned several times that affiliate...
If you try to monetize your blog with Google Adsense you might have noticed that this is not an easy job. Blog reader are very focused on reading the content and writing comments. Many readers will not...
Actually "Adsense for domains" is just like most of the other domain parking services. So why should we park our unused domain names with Google? For a long time I never used any domain parking services...
We know them all, they look like a text link but if you hover your mouse above those links, you get a small window (pop-up) with some advertisement. Well some visitor doesn't like them and several webmasters...
Some weeks before I was looking for some advertisement programs to promote my new website project a shopping Cart template website. After starting a campaign with Adsense and some other CPM banner campaigns...
Blog: Inside Adwords
Google Adwords is the most important ad publisher. Before you start spending (big) money you should study some of the blog posts below.